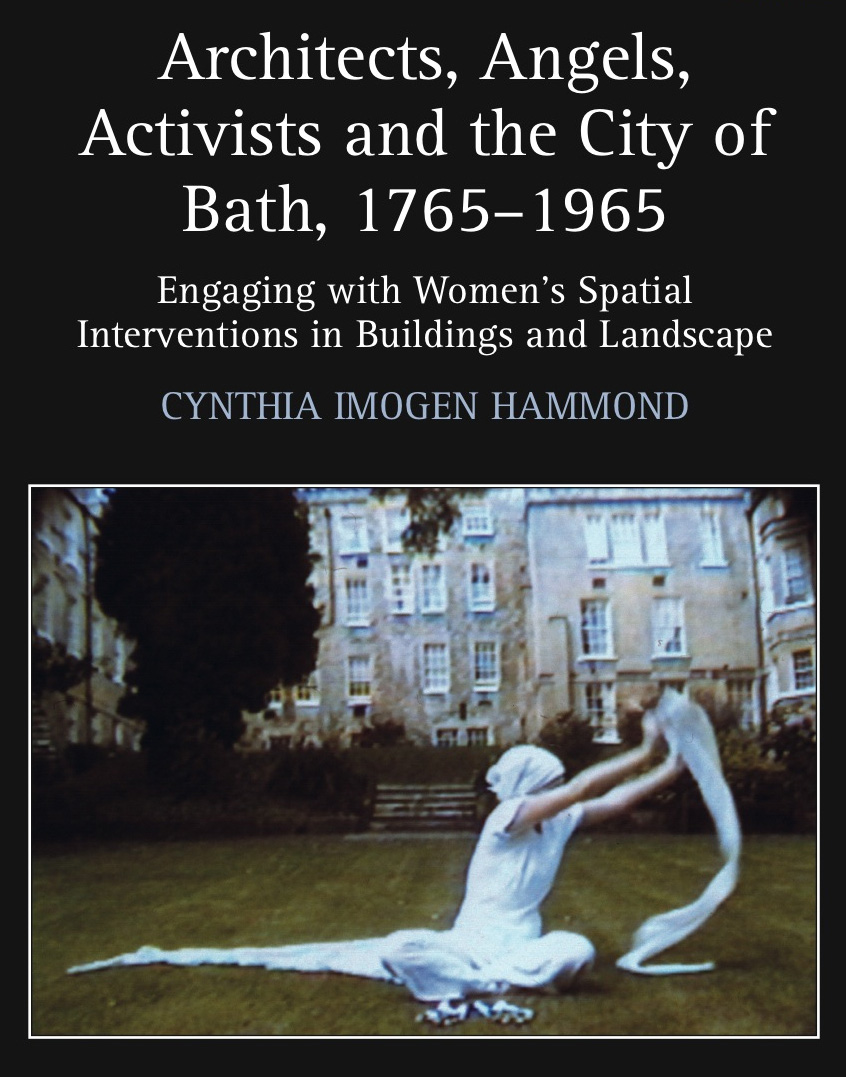 Architects, Angels, Activists and the City of Bath, 1765-1965: Engaging with Women's Spatial Interventions in Buildings and Landscape.
Aldershot, England; Burlington, VT: Ashgate, 2012.
This book offers an interdisciplinary, feminist contribution to the architectural and social history of Bath, England. Approaching the world-renowned heritage of Bath with the methods of the architectural historian and the site-specific interventions of the contemporary artist, Hammond looks beyond and behind Bath's strategic marshaling of its past.
As Hammond demonstrates, wealthy patrons, sex workers, symbols of idealized femininity and Edwardian feminist activists all made powerful spatial interventions in Bath's built environment. Yet little of that impact is known, much less recognized in the city's public history. This book presents the ways in which women of all classes shaped the buildings and landscapes of one of England's most architecturally significant cities. But this book is also an intervention into Bath's public memory; in it, the author describes how her site-specific works of art were strategic means to bring her archival findings to a broader public. Through both art and research, an interdisciplinary approach to the city, Hammond aims to transform as well as critique the urban image of Bath. At once a performative literature, an extensively researched history, and a feminist guide to the city, Architects, Angels, Activists engages with current struggles over urban signification in Bath and beyond.